The fourth of July is one of the most significant holidays in the United States of America. You can never get enough of the charm of the USA's Independence Day. It is a time when everybody comes together to celebrate and spend time with each other. Communities unite on the 4th of July.
It is even a famous phrase used in the music industry and what not- because yes, it holds that space in every American's heart. People decorate their houses and offices with beautiful decorations. If you want to decorate your room with Independence Day decor, you are at the right place.
Tips for Independence Day decorations
While decorating for any occasion, you have to keep the theme and meaning in your mind. Just how you keep your Christmas decorations lighted with the colors of green, red, golden, and more, Independence Day needs to shine with its own colors. The red, blue, white, and of course, the stars need to be the focus.
So, here are five tips to reach out to Flower Shop Tulsa OK, and to stand out with your decorations this Fourth of July-

1. Decorating the porch with the bouquets
Since it is the day you are going to celebrate the birth of your country,, the decorations must be spread throughout the porch of your house to create a welcoming abode. Keep up with its spirit with multiple American flags around the ceiling, heightened junctions, and even on your flower pots. Moreover, if you have a garden in front of your porch, decorate it too. Having Daisy symbolizes innocence and purity. It conveys loyal love towards your country. Looking for the Same Day Flower Delivery Tulsa OK?

Pinup the flag banners, and it will attract visitors right to your house. You can find the banners at your nearby grocery or craft store. You could even order it online, a few days prior to the occasion. Create a lovely and patriotic entrance to your home, and you'll be surprised at how much everyone loves you for that.

Balloons make everything perfect at a party. Decorate your get-together party for Independence Day with some red, blue, and white balloons. You will also find some letter-shaped balloons with which you can inflate and decorate your home.
2. A Centerpiece: Patriotic and Warming
A centerpiece on a tabletop, kitchen counter, coffee table, and over a chest of drawers make the room-filling. It becomes the center of attraction. So, what is a way to place your decorations?
Gather around some vases, jugs, cookie jars, or even a pitcher. Literally, anything that could hold decorations inside it. Anything blue, red, or white goes well with the Fourth of July decor. Place some American flags inside them, and you can even gather some fairy lights around them.
3. Have fun under the sun with the best tulips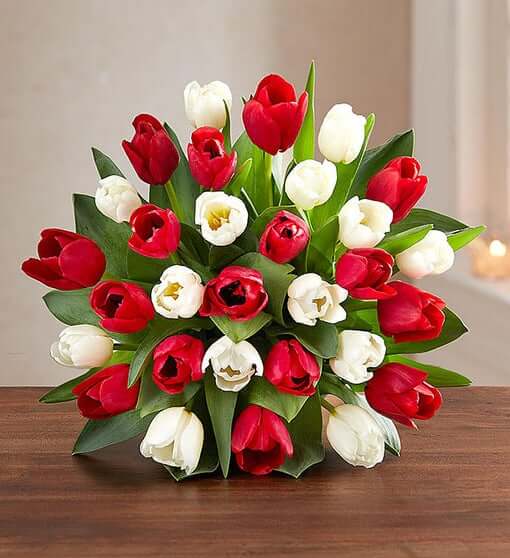 Decorate your garden or backyard with American flags, use some party poppers, whistles, and give them to your visitors. Place a barbeque and let everyone enjoy their time. Because who doesn't love a tasty barbeque? Everybody does. Plan an event full of decorated tulips, Cut a cake, have some ribs, burgers, drinks- make everyone comfortable and let them have a pleasant time.

Hang string lights if you are hosting the party in the evening or night. Lighting in the backyard makes the space more attractive and bright. You can even use red, blue, and white light bulbs.
If you have a pool, then it is even better. You can arrange a pool party. The kids will have a great time with floaters and water games. The floaters can be bought online from a home and living store with Fourth of July prints.
Place some backyard games like Connect 4, Darts, Boomerangs, and more. This will let each and every person in the crowd enjoy each other's company.
4. Bake, shake, Decorate and repeat
Spend a day before that preparing welcoming comfort cookies like America's favorite, the chocolate chip cookie. Decorate the entire room or house with a bunch of daisies. It symbolizes both beautiful spirit and fickleness. Talking about the eating plan, place the cookies on a platter where the party is going to take place and let each of your guests have a piece or two. But do look out for kids who might finish it up because it is their favorite. So always remember to bake extras.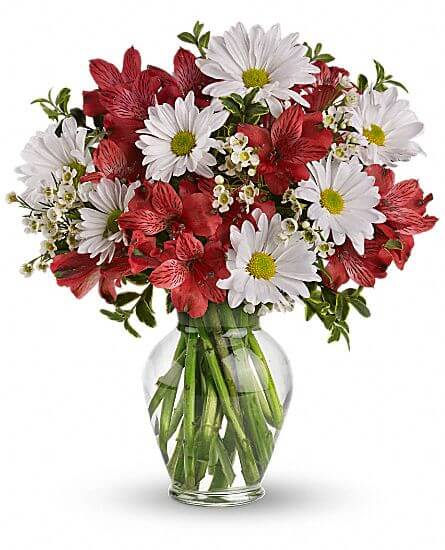 Lemonade is an American classic. Make homemade lemonades for your guests as welcoming drinks. No summer party is complete without it. You can try out raspberry lemonade to give your drink a punch of red color.
5. Firework station and show
Every American knows that Independence Day is not fully celebrated without fireworks. If children are coming to the party, make a "firework station" and place some crackers, snappers, poppers, and other kinds of a little safer fireworks for them. But, don't let them light it without their parent's approval and guidance.
Keep a special evening firework show with beautiful sky shots and place chairs or sitting mats for everyone over the backyard grass to enjoy the show.
The celebratory conclusion

This Independence day, host a party using these tips and don't forget to add flowers to the list. Your guests will definitely love such arrangements. These tips are fun, exciting, and glues everyone together. The Fourth of July is about togetherness. To celebrate it with happiness and enthusiasm!